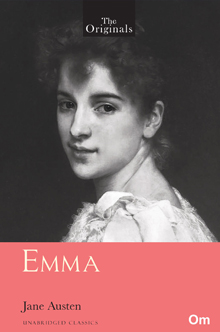 A classic is a classic is a classic!
Emma Woodhouse is a rich spinster who lives in Hartfield with her father. She is young, beautiful, proud, fierce and as we call it today, an up townie – Despite all this, she is lovable. Emma likes to think of herself as a master of matchmaking and in spite of Mr. Knightley's protests and reasons against her obnoxious assumption, decides to go ahead with her premonitions. What would that result into? Enter Frank Churchill and Emma, who is not so easy to swoon, suddenly feels her heart shiver. What will become of them? Will Emma change her position on marriage and leave behind her father and her beloved Hartfield? I leave it up to you to read and find out.
All the characters in the book are fascinating and relatable. There is an underlying tone of sarcasm in the narrative with witty dialogues and we are on an amusing ride. There are many humorous situations in the book that will leave you in splits. Pick this one up to get lost in a lovely and totally indulgent world that only classics can offer.