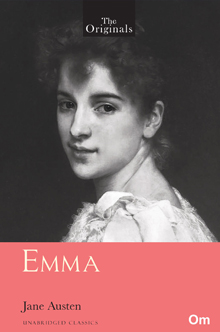 A classic is a classic is a classic!
Emma Woodhouse is a rich spinster who lives in Hartfield with her father. She is young, beautiful, proud, fierce and as we call it today, an up townie – Despite all this, she is lovable. Emma likes to think of herself as a master of matchmaking and in spite of Mr. Knightley's protests and reasons against her obnoxious assumption, decides to go ahead with her premonitions. What would that result into? Enter Frank Churchill and Emma, who is not so easy to swoon, suddenly feels her heart shiver. What will become of them? Will Emma change her position on marriage and leave behind her father and her beloved Hartfield? I leave it up to you to read and find out.
All the characters in the book are fascinating and relatable. There is an underlying tone of sarcasm in the narrative with witty dialogues and we are on an amusing ride. There are many humorous situations in the book that will leave you in splits. Pick this one up to get lost in a lovely and totally indulgent world that only classics can offer.
Recommended By :
Buy Now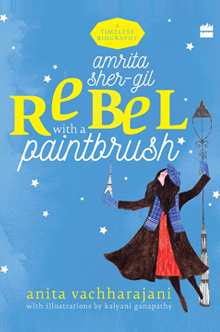 Portrait of an Artist
A biography of Hungarian-Indian artist Amrita Sher-Gil written by Anita Vachharajani and illustrated by Kalyani Ganapathy written for children and young adults. It is written simply, but with class, keeping the target audience in mind and beautifully illustrated in colour. It also includes a large number of stunning colour prints of Amrita Sher-Gil's work. At 181 pages, it is an eye-opening read about one of India's pioneering artists. Because of the intended audience, the book also leaves out some of the more colourful parts of the artist's life. Overall, great read! Buy it as a gift for children you know or for yourselves. Highly recommended!
Recommended By :
Buy Now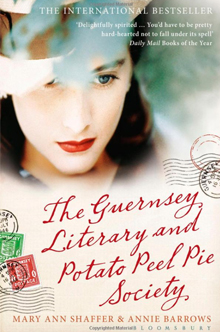 When you need hope under the most trying circumstances
Full disclosure I don't feel that anything I write can do justice to this book. I was completely blown away by it. Ordinarily, a book that deals with the pain and sufferings of World War II would not feature on the Pep Me Up section but though the book will make you laugh and cry in equal proportions the underlying message is one of hope. It's written in letters and full of quirky characters and stories within the story. The biggest take away from this book is the power of literature to save and heal and bring people together. It debunks the common idea of literature being a lofty intellectual subject for conversations over canapés. It brings you pig herders with a love of Charles Lamb and ironmongers and everyday people who would never have time to read except for the extraordinary circumstances of war. It shows you how literature kept them sane during these unspeakably difficult times.
Recommended By :
Buy Now