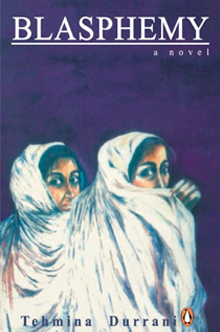 It does not get worse than this!
Blasphemy is the story of a beautiful girl named Heer who is married off to a religious leader, Pir Sain, by her parents at the age of 15. What follows is a nightmare!
Using his Godly façade, Peer Sain indulges in not only anti-religious but inhumane activities. Murder, incest, abuse and a variety of other gory activities are carried out in his haveli… all in the name of God. Blasphemous in every way!
Heers's compelling situation calls out to you in every word. This book is based on a true story which makes it all the more unbearable. Tehmina Durrani surprises you with her courageous and bold narration. Having said that, the book's happy ending is hard to believe and bravo! if it really happened in real life.
Blasphemy shatters the walls of shrines to lay stark naked what goes on behind them. Pick up your copies to find out!
Recommended By :
Buy Now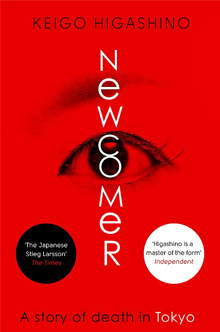 When you're on a two-hour flight and have an old uncle in the next seat snoring soundly since take off
Newcomer is a gripping murder mystery novel which takes you back to the classical narrative style in Agatha Christie or Sherlock Holmes novels where the uncovering of little details reveals a lot. A middle aged divorcee, Mineko Mitsui has been murdered in a Tokyo neighbourhood, and detective sergeant, Kyochiro Kaga, who has just moved to the precinct begins investigating the neighbourhood for clues. Who is the mysterious Ms. Mitsui? What relationship did the various neighbouring shops have to do with her death? Was there something in her past that led to her murder? Who had a real motive to kill her?
Recommended By :
Buy Now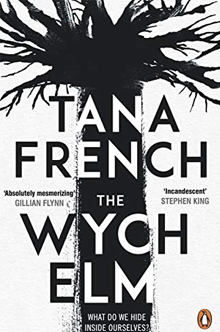 When you become too comfortable in your privilege
A study on privilege, disguised as a thriller. Meet Toby – straight white male, forever lucky. Then his luck runs out when he is viciously attacked, and becomes the center of a murder investigation. You have seen such oblivious Toby's of the world, probably been one yourself. Blinders on, you navigate the world with your limited worldview. This book says – look around you. Is it enough to be detached in your cocoon? Do you have a larger responsibility? And what will you do when you must confront the ugliness of "real" life? As always, French's writing digs deeper than your traditional whodunnit.
Recommended By :
Buy Now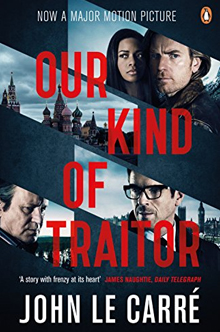 Tense Spy Thriller
A young teacher, vacationing with his girlfriend, is asked to play a friendly tennis match with a fellow guest. From the tennis court, John le Carré's thriller takes you through the shadowy world of espionage, the Russian mafia and the global black money network. The best spy writer of the Cold war era is just as good 20 years after the Wall fell. Le Carré's taut writing keeps the tension throughout the book without a single car chase or shootout. I love how le Carré's books start from the most unlikely places – a tennis resort in this book – and then build up to a crescendo. Great story-telling, flawed but likable human characters, fast paced narration that keeps the imagination working. Definitely worth reading.
Recommended By :
Buy Now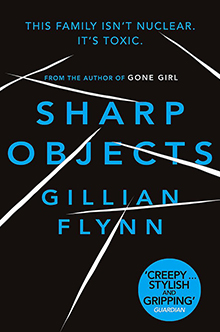 When you are looking for thrills
This book is not for the fainthearted. If you read The Girl on the Train and enjoyed it this book is her grungier and wilder country cousin. If you take sex, drugs, despair and murder and throw them in a blender with self-harm you get this book.  Set in a small town Missouri this book is about a mysterious journalist with a past who goes back to the town she grew up in to investigate the gruesome death of two little girls. However, things start unraveling when she starts identifying closely with the victims and her past turns out to hold clues to the present murders.
Recommended By :
Buy Now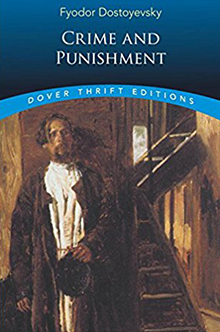 When you have to confront your own self
An examination of the psychology of a murderer, Raskolnikov. What do you do when you are forced to confront the ugliest parts of yourself? Reason gives away to paranoia. When all rationalizations fail to prevent your fall into the bleakest parts of yourself. When a sense of extreme alienation from your peers, the society and your life threaten to unravel any semblance of reality. Your mind becomes a chaotic prison. You ask yourself – is this madness or is it the society which surrounds me that is mad? Through the erratic mind of Raskolnikov, the author portrays the turmoil of existence.
Recommended By :
Buy Now