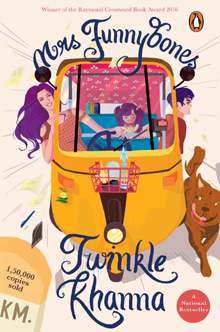 You go girl!
Written in the style of a journal, this book is a glimpse into the everyday life of a modern day working woman – with kids. Twinkle Khanna manages to touch upon the small struggles of our everyday life with light humor. Dealing with a super busy husband, a 'prodigal' son, a mother who is a bit too involved in your home and a mother-in-law who is obsessed with feeding her son like there is no tomorrow. Easy on the mood and mind, this book is a delight and can be relied upon to cheer you up and put a smile on your face when you are stuck in traffic, bored in the metro or otherwise just having a gloomy day.
Recommended By :
Buy Now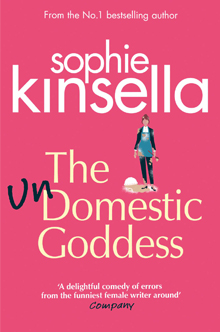 Had a tiring day, well here's something to refresh you!
Samantha Sweeting, a 29-year-old top notch lawyer has lived her whole life focused on only one dream – to become a partner at her firm. On the day of being announced partner, she realises she made a mistake that is going to cost the company 50 million dollars! Samantha never makes mistakes; unsure of how to face the consequences, she flees and unknowingly takes a train to rural London. She knocks at the nearest door and finds herself mistaken for as a housekeeper. Instead of telling the truth, she decides to stay on till she hears from her office. But wait, she can't cook or iron or do any of the household chores… A fun read with many hilarious scenes, the book is simple and witty without a dull moment! All the characters of the book are loveable and ladies – you'll find yourself blushing when you read about Nathaniel. From the writer of 'Confessions of a Shopaholic', Sophie Kinsella – this is a lighthearted book which uplifts your spirit!
Recommended By :
Buy Now