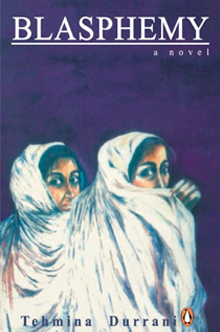 It does not get worse than this!
Blasphemy is the story of a beautiful girl named Heer who is married off to a religious leader, Pir Sain, by her parents at the age of 15. What follows is a nightmare!
Using his Godly façade, Peer Sain indulges in not only anti-religious but inhumane activities. Murder, incest, abuse and a variety of other gory activities are carried out in his haveli… all in the name of God. Blasphemous in every way!
Heers's compelling situation calls out to you in every word. This book is based on a true story which makes it all the more unbearable. Tehmina Durrani surprises you with her courageous and bold narration. Having said that, the book's happy ending is hard to believe and bravo! if it really happened in real life.
Blasphemy shatters the walls of shrines to lay stark naked what goes on behind them. Pick up your copies to find out!