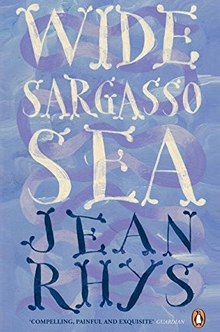 When You Begin to Question Your Identity
I started this book with zero expectations, got intrigued by the brilliant introduction by Francis Wyndham and was hooked till the last page. The blurb says the story is about the 'mad' woman in the attic from Charlotte Brontë's Jane Eyre, however, I felt its a narrative on the post-liberalisation White life in the West Indies. It's about broken promises, zero compassion and heartache and love for the sake of money and love for the sake of liberation from one own's lot.
The contrast between the beautiful, serene place and the conflicted, spiteful people just leaves you thinking how can somebody be so hateful and hurtful. Jean Rhys somewhere makes us understand that it's not a single event that drives someone mad, it's circumstances which continuously push her to lose her mind and finally all it takes is one trigger.
I now want to read Jane Eyre and see how Mr Rochester defends his actions. There are always two sides to a story, and I'm glad Jean Rhys wrote this side out.